How to Connect IP Camera Directly to PC Without Router
How to Connect IP Camera Directly to PC Without Router
Although it is recommended to have a connection to Internet and a Router is not required to install an IP camera. In this document we will try different cases can be given regarding the Router and Internet connection we have. 
This document is valid for IP cameras from any manufacturer as Foscam, D-LINK, Wanscam, Wansview,…
Comparative foreign IP cameras
Comparative indoor IP camera
IP cameras are compatible to connect directly to the PC
Any IP camera with ethernet connection is compatible for this use. I.e. any camera can connect using a network cable to our team can directly serve us. In this way you can connect almost any IP camera model. And here is the tutorial: how to connect an IP camera directly to PC without Router.
Connection to a Router but no Internet access
If it is possible to connect one or several cameras wired or WiFi router and view it from computers / mobile devices connected to the Router. If you don't have a connection to the Internet is not possible to view cameras from outside the local network where they are installed.
Although the title of the document makes special reference to how to connect IP cameras directly to a computer without Internet, in many cases often us ask to connect to a Router without Internet.
If it is possible to install an IP camera or more to a Router does not have connection to the Internet. But obviously only the images you will see when you find yourself with a computer on the same network or the phone connected to this Router with WiFi.
From mobile or computer can access to view the camera IP local IP assigned to the Router.
See IP cameras from mobile router without Internet access
From mobile you keep in mind that if your camera uses a P2P APP chances are that it is not possible to use the camera through this APP. This happens to that on the P2P APPs images are transmitted from the camera to the server P2P online and from P2P to the APP server. Having no Internet access the APP may not communicate with the P2P server and show the images of the IP camera.
To solve this problem and to see images of a mobile IP camera locally, you must Access the camera using the local IP address. On your mobile you can use applications such as IP CamViewer, TinyCam,… which allow this type of configuration. In this way the APP will display the camera images that are on the same network is your connected mobile with WiFi.
See IP cameras from computer with Router without connection to Internet
In the same way you can see images in the camera with the local IP address on your mobile, you can see it in a web browser. Just run the application's search for the IP address of your camera according to the software using your camera (IP CAMERA TOOL, Search Tool…). This software will show you the addresses IP cameras are located on the same local network on 192.168.x.x type computer…. You should only enter this address IP in your web browser to view the cameras you need in the same network you are.
We own a Router with Internet connection
Is the perfect case. In it we can install IP cameras and view them from the same network locally or remotely from anywhere with Internet access
If it is a modem or Router 3 G / 4 G check a connection ethernet to initially connect the camera cable and your operator allows you to open a port or turn on the UpnP setting. In this case note the cameras make use when viewing from outside the network. If you have a limit of consumption data in your connection you can exceed the limit if you are viewing the cameras on an ongoing basis.
If it is a usual connection, you must have free RJ45 connections and can open a port in your Router and activate configuration UPnP is the ideal setting
Connect IP camera to PC without Router
I.e. connect the IP camera with a network cable to the computer. In this way we can use all the functions of the camera, but without access to the Internet. We can only visualize the camera connected directly to the PC. It is not possible to view on mobile phones or other equipment.
We can use a recording software by typing the IP address of the camera and recording for later viewing.
The main drawback is that the number of cameras is limited to one.
In this document we will perform the configuration using cable, since this way if you can connect the 99% of the models. Only some models allow using WiFi in what is known as AP mode.
To make the connection with cable if your computer has a wireless network card check disconnect it to only use the cable connection.
Modify configuration of local network to access IP camera
Before you modify your network take note of your current configuration settings. You can making sure after returning to connect to your Router and use it more later.
We must point out a range of IP in the IP address box beginning with 192.168.1.x. XX where XX can be a value between 2 and 255. In the example we have set 100.
The IP CAMERA TOOL software detects the direction of the camera in the same range 192.168.1.x. XX, this example assigns the address 192.168.1.x. 50:88. Para access the single camera must double click on the displayed IP address to open the browser. But before we can confirm the network parameters in the camera by clicking with the right button on the IP address.
Click network settings of the camera we see this disabled the DHCP address and the IP address of the camera corresponds to the same range 192.168.1.x. XX have indicated previously.
Conclusions about connecting directly to PC without Router IP camera
In this way we can directly view IP connected wired network camera to our team. We can not see it from another network or in a mobile phone. If we can use it as our home surveillance by installing a computer with recording software.
In this link you can see models of IP cameras currently have.
You can visit this link from our blog where you will see a summary of the main features of IP cameras. So you can decide which camera model fits best.
Use I can give you to connect without Router IP camera
In some cases you may have to go out to dinner at some friends, travel to a hotel, or in general leave your usual environment and you want to take your IP camera.
Imagine these dining at a friends house and have a baby sleeping in a room. In this way you can connect the IP camera easily on any computer to see what happens.
Gallery
How to connect IP camera to NVR?
Source: www.hkvstar.com
4 Channel 720P PoE NVR System
Source: surveillance.zmodo.com
How to Add Reolink IP Cameras to Reolink PoE NVR
Source: reolink.com
NVR Setup Options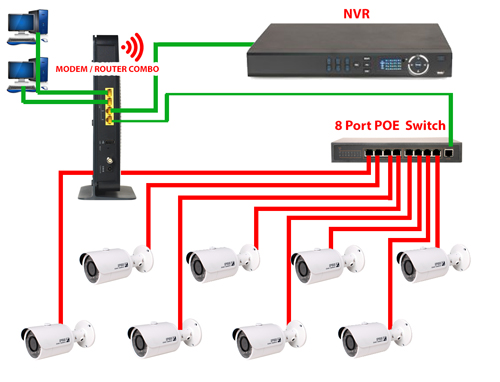 Source: www.securitycameraking.com
CCTV Mini HD NVR 4CH Video Recorder Onvif 8 Channel H.264 …
Source: www.salevenue.co.uk
How to Connect a Security IP Camera to PC/Mac – Only 3 …
Source: reolink.com
Description of how IP Camera work.
Source: foscamcanada.com
installazione impianti videosorveglianza roma
Source: 220volt.it
CCTV Design, Installation and Maintenance
Source: www.spectronics.co.uk
IP/Network cameras vs AHD cctv cameras how to choose?
Source: www.unifore.net
Linksys Official Support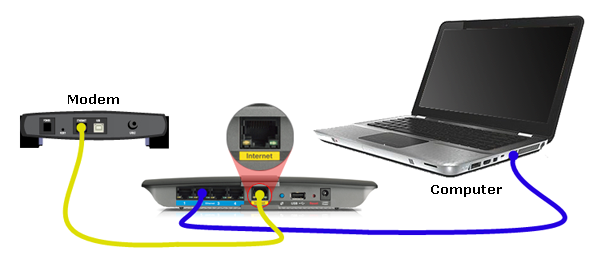 Source: www.linksys.com
Connect Your Laptop/PC to a Router
Source: learnlinky.com
5 Methods on How to Connect a Security IP Camera to PC/Mac …
Source: reolink.com
How to Configure Your Router for a Cable Internet …
Source: www.dharakinfotech.com
How to connect a 1080p AHD CCTV Camera Directly to a TV …
Source: videos.cctvcamerapros.com
Wireless Security Camera System for Network IP Cameras

Source: www.cctvcamerapros.com
5 Methods on How to Connect a Security IP Camera to PC/Mac …
Source: reolink.com
IP camera setting – Connecting camera directly to PC
Source: www.youtube.com
Review: Hikvision DS-2CD2442FWD-IW 4MP IR Cube Network …
Source: securitycamcenter.com
Creating a free to use CCTV system with an app and no PC …
Source: www.networkwebcams.co.uk